Foxtrap Automotive have installed the newest Hunter Engineering industry-leading wheel alignment system to exact your vehicles alignment. Now residents of Conception Bay South, Holyrood, Mount Pearl, St Mary's Bay and St John's have another reason to bring their vehicles to the trained and knowledgable mechanics at Foxtrap Automotive. Call or drop by for an appointment. Darrell and the staff look forward to serving you.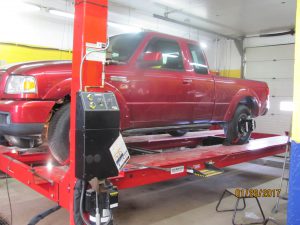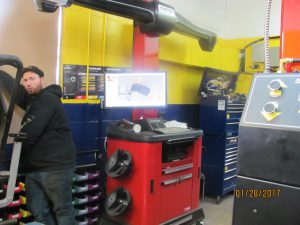 Does YOUR vehicle need realigning
Have you hit one of those potholes
Does your vehicle pull to one side
Are your tires wearing unevenly
Do you get a shimmy in the front
If your vehicle is experiencing any of the above, most likely, your vehicle will need an alignment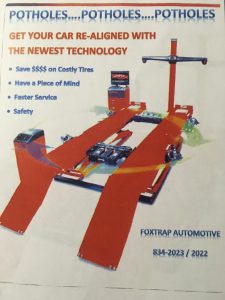 Do I need a wheel alignment?
Video, from supplier, to show how wheel alignment machine works